The Setup
This Android app was created to showcase some of Visa's APIs and is marketed at the "unbanked" or people who typically either use cash or do not have a credit card. It is a simple way for users to sign up for a prepaid Visa card and was to serve as a downloadable showcase app on Visa Developer.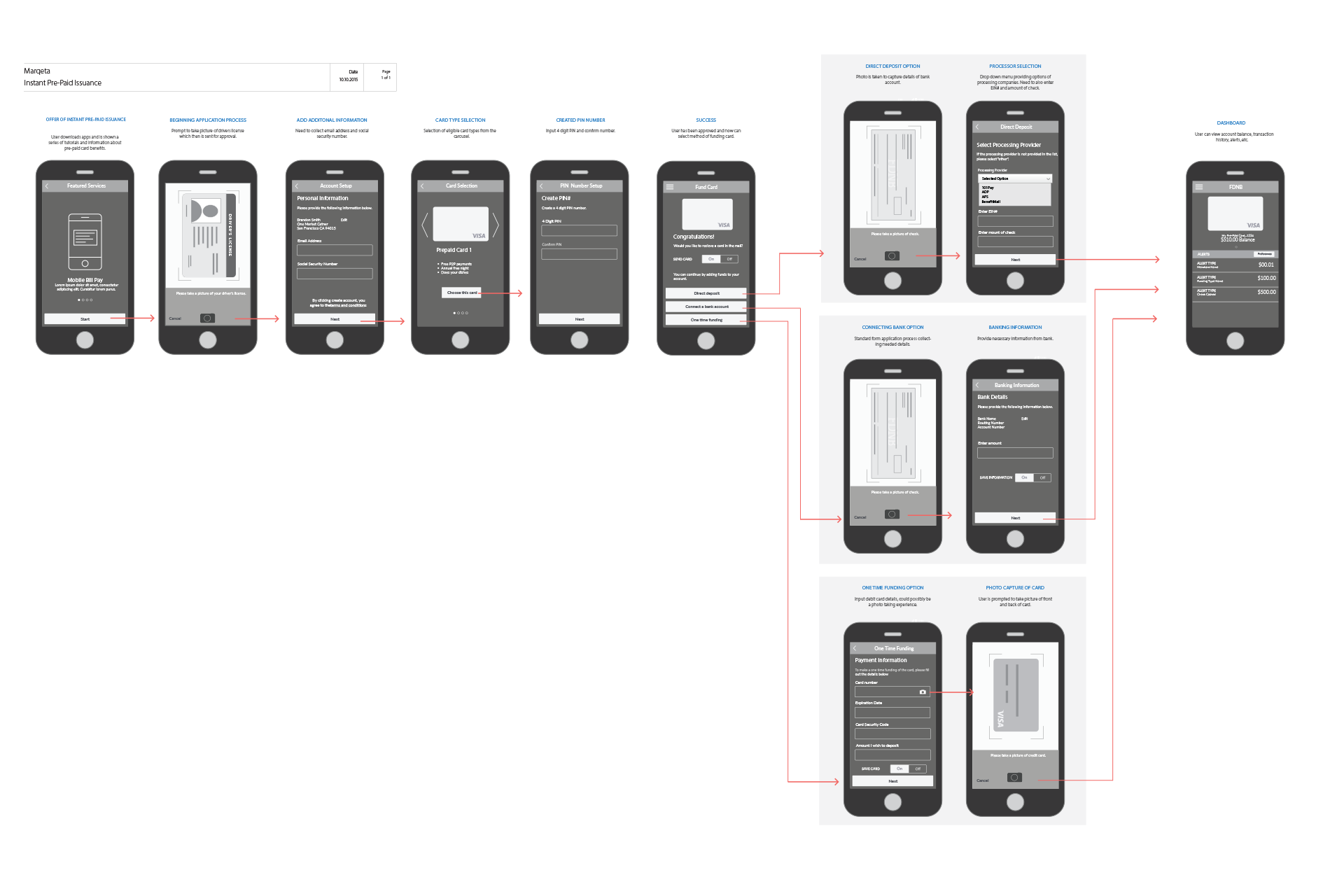 The Approach
As a senior designer I was tasked with the visual design and UX of the app. I started the process by downloading apps that were targeted at the "unbanked" in order to do some competive analysis. This helped me to get a feel for what the competition was doing and what features I would need to include in order to design a compelling experience.
The Solution
In order to get a competitive edge, I opted to lean heavily on Google Material design patterns as millions of people were already familiar them. This would help take away the learning curve for common functions, and allow me to spend more time on the visual design and overall customer experience. With a simple, clean design it proved to be a good example app that developers could download for insipiration and instruction on how to utilize some of the different Visa APIs.